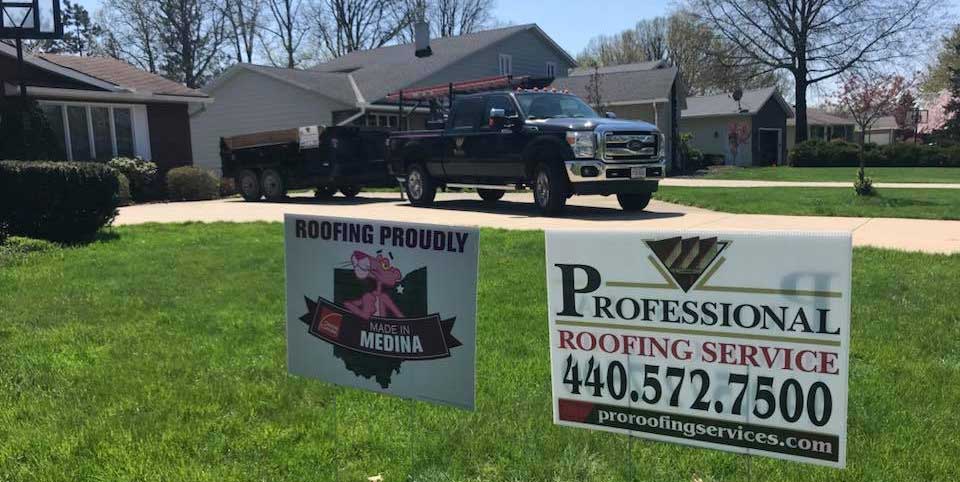 About Professional Roofing Service
Professional Roofing Service has been covering the roofs of Northern Ohio since 1983. We specialize in commercial, industrial and residential roofing installation, maintenance and repair. Professional Roofing Service has installed and repaired roofing systems ranging from single family homes to high-rise commercial buildings. We are an approved applicator for the leading manufactuers of roof shingles, all high tech roofing systems, single-ply and multi-ply modified roofing systems as well as energy efficient roofing systems for the residential, industrial and commercial building markets.
Professional Roofing Service is dedicated to educating and helping our roofing customers select the type of roofing service that best suits their needs. Our experience comes from years of hands-on roofing application. We are experts in diagnosing your roofing problems, repairing them and maintaining the integrity of your roofing system. We have developed special techniques to enhance the quality of your roof and keep it in excellent shape, all of which saves you tens of thousands of dollars in roof replacements.
From a simple repair to an entirely new roof, Professional Roofing Service offers prompt, dependable service at reasonable prices backed by our personal guarantee that your roof will be leak free.