Residential Repair & Maintenance: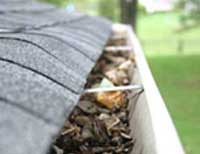 Roof & Gutters Inspection / Gutters Clean-Up
No job is too small, regular roof maintenance and cleaning can really save you in the long run. Let us clean your gutters and downspouts so your roof drains properly. Also during inspection Professional Roofing will check your roof vents, exhaust, flashing and underhangs for leaks, animal intrusion and other damage. Our Cleaning Process will remove roof stains like algea, mold, and mildew.
11911 Prospect Rd, Strongsville, Ohio 44149
© Copyright 2014, Professional Roofing Service. All rights reserved.
Sitemap
| Website Design and Hosting by
Website Solutions